Master bedroom suites
The master pavilion houses two air-conditioned bedrooms complete with ensuite bathrooms, a sun terrace and a fabulous 12-metre plunge pool with water spouts. Both bedrooms are tastefully decorated with bold colours, rich fabrics, bright scatter cushions, and local artwork and artefacts. In each, a canopied four-poster king-size bed sits under a soaring thatched roof, while an extra-long window seat provides a peaceful place to relax with a book or watch the 29-inch plasma TV. Beyond sliding glass doors are private garden bathrooms, dominated by splendid over-sized, marble bathtubs sheltered from the elements by the eaves of the roof. Doors in the garden walls lead to the plunge pool, neatly avoiding the need to walk through the bedrooms.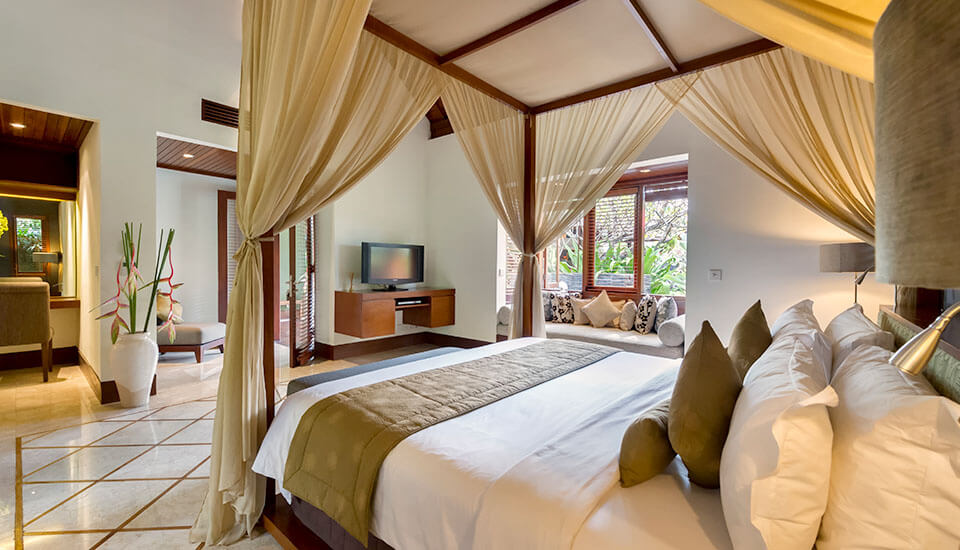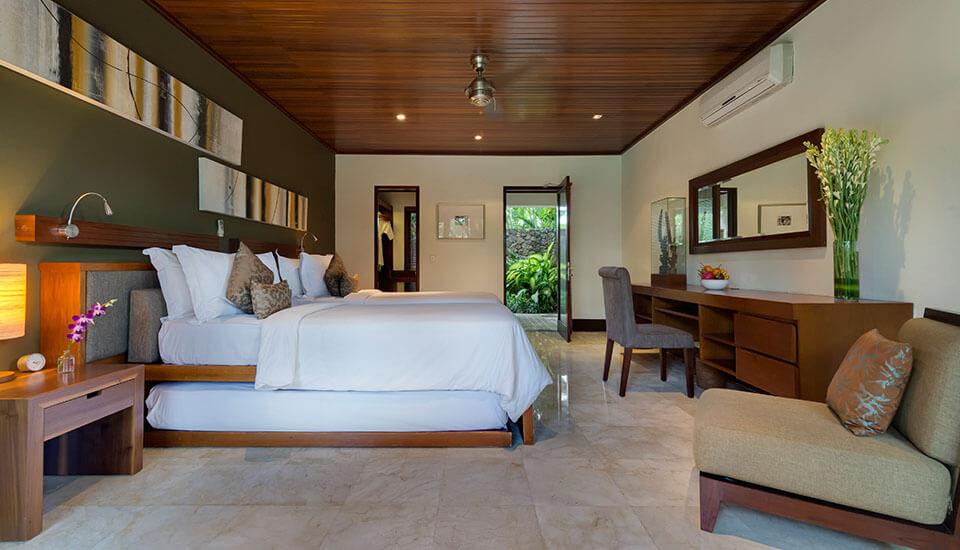 Guest bedroom suites
Three guest bedroom suites occupy the ground floor of the entertainment pavilion at the far end of the garden. Accessed by sliding glass doors from a colonnaded terrace, these air-conditioned rooms have twin beds that can convert to a king, with two roll away beds tucked under. Each has the convenience of a walk-in wardrobe, and an ensuite garden bathroom with walk-in shower looking onto a traditional 'mandi' - an urn fed by a waterspout.